Eng-Source Offers As-Built Services to Oil & Gas Companies in Alberta, BC and Saskatchewan
Eng-Source is an ISN certified company offering onsite as-built services and redline drafting services to the oil & gas industry. Leading petroleum producers such as Nexen, Pengrowth and Pembina rely on our expertise and resources for ongoing help with redline and drafting support for their operations. Our company combines years of experience, the latest technology and unparalleled expertise to help create accurate technical working documents that can add value to your business. Please contact us  to request more information or schedule a meeting.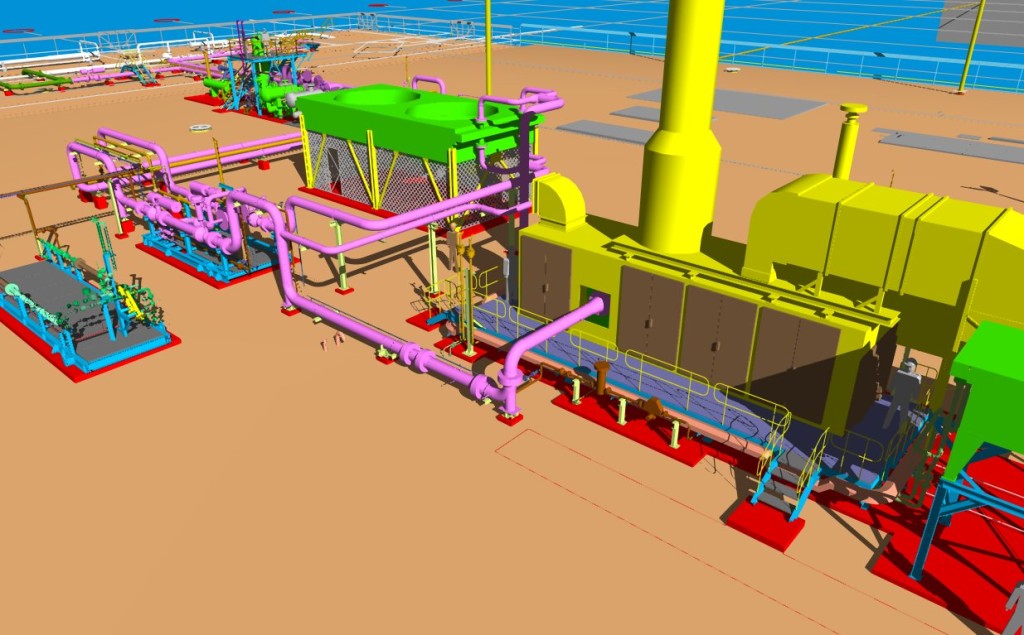 From redline drafting to instrumentation from P&ID's and drawing updates we can do everything that takes to communicate your design ideas effectively. Our team is equipped with the latest software including AutoCAD, PROCAD, and CADworx and our technical experts format documents to meet your company's internal formatting standards. 
Our as-built projects boast of accuracy, consistency, and cost effectiveness. If you are tired of paying exorbitant fees to in-house designers and drafters for the work quality that is not up to the mark, you must try out the As-Built Drafting, and CADD designing services of Eng-Source. We are dedicated to providing as-built designs for various industry needs in a timely, accurate, and cost effective manner.
Services Offered by Eng-Source for As-Builts & Design Drafting Services
We offer a variety of client solutions to take care of business-specific design and drafting needs. Whether you are looking for Drafting services in Alberta, Design help in Saskatchewan, As-Built drafting professionals in Calgary, asbuilt redline drafting assistance in Edmonton or CADD services in Red Deer, we have you covered. We provide our services in all major cities including Alberta, Saskatchewan, BC, Calgary, Edmonton, Medicine Hat, Red Deer, Fort McMurray, St. Albert, and Grande Prairie. Our CAD crowd solutions let you expand your reach, and you can reach out to design professionals across geographical boundaries. Please contact us  to request more information or schedule a meeting.
What different as-built and drafting services are offered by Eng-Source?
We offer various as-built and drafting services to our clients across various sectors based in Alberta, Saskatchewan, BC, Calgary, Edmonton, Medicine Hat, Red Deer, Fort McMurray, St. Albert, and Grande Prairie.
Here's a summary of the other services that we provide:
Redline drafting services: Based on redline mark-ups we can update your drawings. A redlines draft is a review mark-up print of the original drawing showing alterations or corrections.
File type conversion services: If you are planning to update or change your software, you may have to convert files from one type to another. We can assist you in converting AutoCAD, MicroStation, CADworx, AutoPLANT, Plant 3D, ProCAD, PDMS, and other files.
2D to 3D conversion services: This can offer various advantages such as better visualization, shorter design cycles, and can prevent design delays and cost overruns.
Instrumentation from P&ID's: We deliver piping and instrumentation diagrams complete with instrumentation and designation, mechanical equipments, valves, piping, and other key elements.
Civil details: All you need to do is share your building details with us, and we will take care of the rest.
Drawing updates: Our as-builders and CAD design experts can modernize your old drawings.
Acquisitions: Eng-Source can update the drawings of acquisitions to match your layout standards and in-house formatting.
Why choose Eng-Source for as-built and drafting projects?
Eng-Source as-built and drafting services let you speed up your design cycles, enable better collaboration across teams, improve company efficiency and improve understanding of the real world performance of your engineering projects. We offer advantages such as:
We offer advantages such as:
Cost savings on drafting by as much as 30-40%
Quick turn-around
Guaranteed accuracy
Highest possible level of detail
Excellent customer support
Please get in touch for an estimate on your next design, engineering or as-built drafting project. Check out our portfolio to check out some of our drafting work for the O&G industry. Please contact us  to request more information or schedule a meeting.